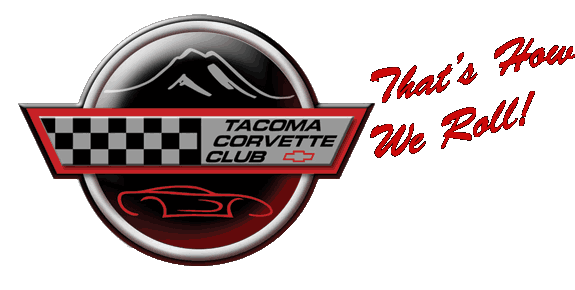 Welcome to the Tacoma Corvette Club
W
e hope you share with us the fun and enjoyment of driving America's finest road car. TCC participates in a variety of events and functions throughout the year that are chosen in the interest of our members. We invite you to consider becoming a member of our club, and find MORE FUN, EXCITEMENT AND INVOLVEMENT with your Corvette.
"Save the Wave"
Please Scroll Down To The Bottom of the Page For More Links To Our Web Site...



Have you Renewed Your 2018 Membership Dues?

November 15th was the Dues Renewal Deadline...
A $10.00 NCCC Late Fee has been added to the original $75.00 dues.


Here are 3 Options For You...

1. Use our Online Dues Renewal Form

2. Download the Dues Renewal Form & mail it in with your check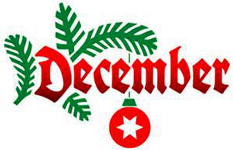 Saturday
January 6
2018



5:00-6:00 PM
No Host Bar

6:00 PM
Dinner & Gift Exchange
Come join us for the Tacoma Corvette Club's Holiday Christmas Party in the Grand Stand Level Banquet Room at the Emerald Downs Race Track, 2300 Ron Crockett Dr, Auburn, WA 98001.
Get Directions...

Register on-line for the Christmas Party...It's Fast and Easy

Print the Christmas Party Flyer for times and dinner menu...

$20.00 per TCC member. $30.00 per non-member.
Mail your check (payable to TCC) to:
Tacoma Corvette Club, P.O. Box 91, Auburn, WA 98071

Payment accepted at the door but advanced reservations/payment preferred.
Tuesday
Jan. 9
2018

6:30 PM

Executive Board Meeting


Los Cabos Mexican Restaurant
1316 Outlet Collection Way
Auburn, WA 98001
253-931-0015
Friday
Jan. 12
2018

7:00 PM
General Membership Meeting
Corvettes of Auburn
3401 C Street NE, Auburn, WA 98002
Get Directions

Only the most current TCC Events are posted to our Home Page.

Please check out our Events Calendar for more events and other corvette club events too.
We will post more events as space allows...please check back for the latest updates.