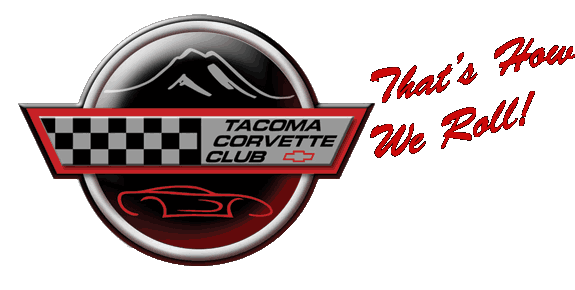 Welcome to the Tacoma Corvette Club
W
e hope you share with us the fun and enjoyment of driving America's finest road car. TCC participates in a variety of events and functions throughout the year that are chosen in the interest of our members. We invite you to consider becoming a member of our club, and find MORE FUN, EXCITEMENT AND INVOLVEMENT with your Corvette.
"Save the Wave"
Please Scroll Down To The Bottom of the Page For More Links To Our Web Site...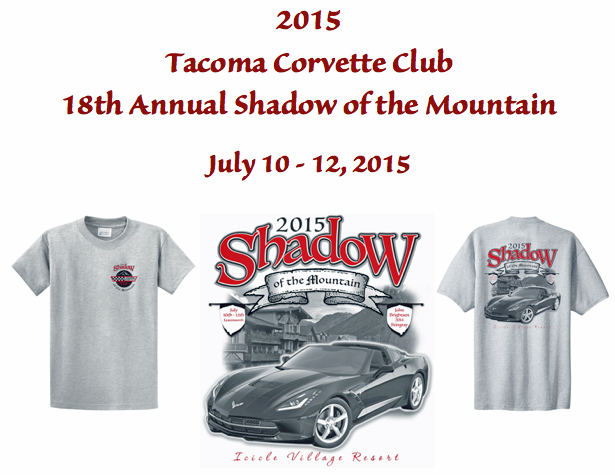 Click here to use our Online Registration and Clothing Orders forms...

Click to download a "Print & Mail-in" Registration Form...

Take me to the Shadow of the Mountain page for more information...



No General Membership Meetings in July Due to Shadow of the Mountain Car Show.

Shadow of the Mountain - Annual Corvette Show

Friday, July 10th - Sunday, July 12th

Only TCC events are posted to the home page
Be sure to check our 2015 Events Calendar for other Corvette Club Events in our area...
Sunday
August 2

Drive to the Flying Heritage Collection at Paine Field in Everett. Paul Allen's collection of WWII airplanes are beautifully restored examples of Allied & Axis planes. $14.00/ Adults. Discounts for 65+ and/or AAA Members. Lunch at a to-be-determined location.
Meet at 9:00 AM at McDonald's, 702 Auburn Way S (just south of Hwy 18)

Michael Campsmith
mcampsmith2640@comcast.net
404-932-8057
Wednesday
August 5

6:30 PM
E-Board Meeting @ Corvettes of Auburn
Get Directions
3401 C St NE, Auburn 98002
Friday
August 7

6:00 PM

7:00 PM

Pre-Meeting Barbeque begins at 6:00 PM
(We'll have the hot dogs & hamburgers. If you like, bring a side dish to share...)
Membership Meeting at 7:00 PM
Get Directions


Watch our Home Page and check out the Events Calendar for more upcoming events...
We will post more events as room becomes available...please check back often.